Christian Havrehed founded the Yantu Project (沿途方案) or 'The On-going Project' in 2000, to promote Sino-Western cross-cultural understanding because he observed there was, and still is, a need for this.
His concept is to use unusual China related cross-cultural maritime adventures to engage people around the world. By following his adventures, people get to know China and the Chinese better in an exciting and entertaining way.
With his adventures Christian showcases that Mainland Chinese and Westerners can achieve anything together, as long as they are willing to trust and believe in each other. His adventures thereby challenge the Status Quo thinking of most Chinese and Westerners.
His first adventure was the Sino-Viking Trans-Atlantic Rowing Joint Venture and he is currently Retracing Chinese Visits to America pre-Columbus.
United World Colleges ("UWC") has had a huge impact on Christian's life. Because of this he uses his adventures to fundraise for and promote his alma mater. 
Who is Christian Havrehed?
Christian Mourier Havrehed is a Danish Viking, who has spent most of his adult life outside of Denmark. His Chinese name 黄思远 was given to him in 1989, when he first visited China and ended up getting evacuated following the June 4th Tiananmen Incident. Whilst in Beijing he experienced being in tank fire and also learned how to make Molotov Cocktails. He has since then lived and worked 20 years in China. As a result, he has extensive first-hand experience of the incredible change China and the Chinese people are going through.
Christian has always been attracted to adventuring, particularly at sea. When he was 16 years old he won a scholarship to study at the UWC Atlantic in Wales, situated in an old castle right on the Bristol Channel. The incredible experience of living and studying with students from all around the world made a lasting impression on him.  To this day he continues to try and live by the UWC ideals of promoting international understanding, helping others, and giving back.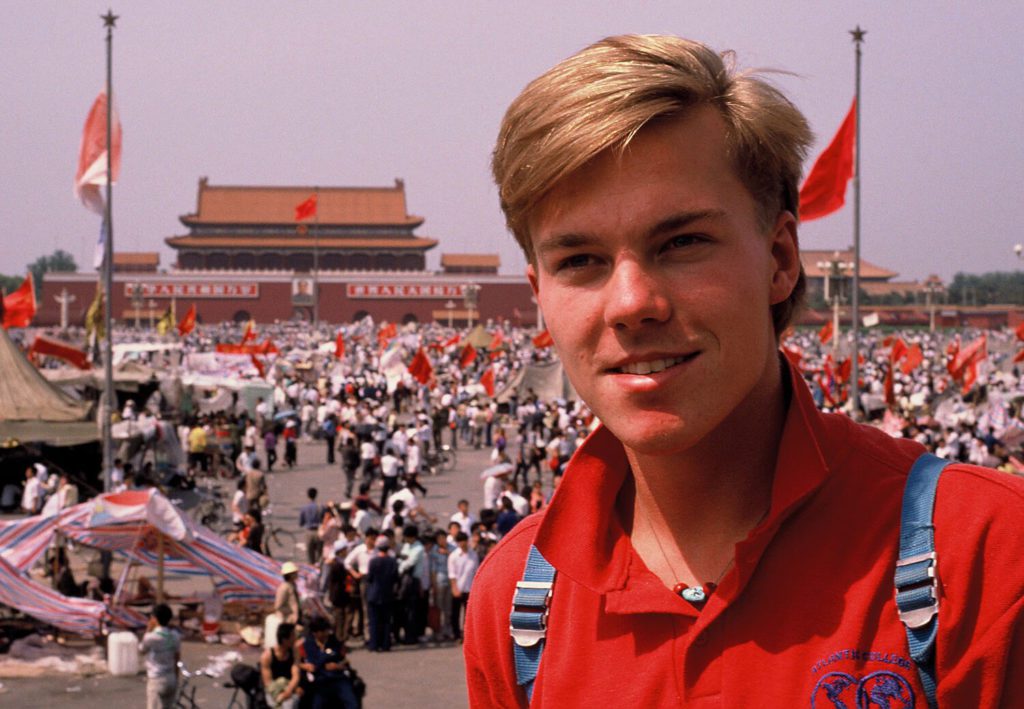 At UWC Atlantic he by chance studied Chinese history and philosophy and then went on to study a B.A. Joint Hons. in Chinese Language & Western Management Studies at Durham University, England. Part of his degree was done at Renmin University in Beijing, China. After graduation it was therefore natural for Christian to work in China. Back then Deng Xiaoping's Economic Reforms were in their early stages. China was a planned economy and nowhere close to being the global economic superpower it is today. Going to China to work in business was a real adventure.
An interest in nautical adventures and at the same time China may at first glance seem unusual, but it so happens that Christian seems genetically predisposed to develop such an interest. Why? Well, he is named after two old salts who sailed to China years ago.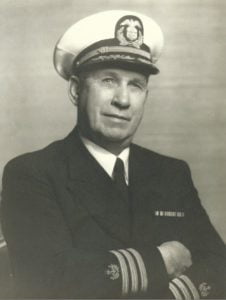 One was his Danish grandfather Christian Frederik Denys Mourier (1878-1959), a captain in the Royal Danish Navy, who, as a young lieutenant, joined HRH Prince Valdemar of Denmark on a diplomatic voyage to Asia aboard the warship Valkyrien from 1899-1900 to promote trade. Ports of call included Hong Kong, Macao, Guangzhou, Shanghai, and they also visited Japan.
The other relative was his American great uncle Christian Henrik Bruun (1886-1949), a captain in the United States Merchant Marine, who frequently sailed across the Pacific from California to China and back. On one of his voyages his ship sank in a typhoon off the coast of Japan, but he managed to save his crew and the ship's Stars & Stripes. The flag remains in the family's possession. 
Fourth Great Grandfather was Denmark's first Sinologist
In addition to these two seafaring adventurers, his great-great-great-great grandfather, Pierre Paul Ferdinand Mourier (1746-1836), was stationed fifteen years in Macao from 1770-1785 as Supercargo for the Danish Asiatic Company, which, as per Royal Charter, was the only Danish company allowed to trade with China at the time. Whilst in China, Pierre learned Chinese. Hardly any foreigner did this, partly because it was illegal under Chinese law, and partly because there was little practical use for it. Trade was conducted in pidgin-English. Moreover, foreigners had to stay inside dedicated foreign enclaves when in Guangzhou (then Canton) and were forbidden to freely mingle with the Chinese population, so the opportunity to use Chinese in daily life was further limited. Pierre brought several of his Chinese exercise books as well as hand copied Chinese dictionaries back to Denmark and he has subsequently been acknowledged as the first Dane in history to make a serious study of the Chinese language.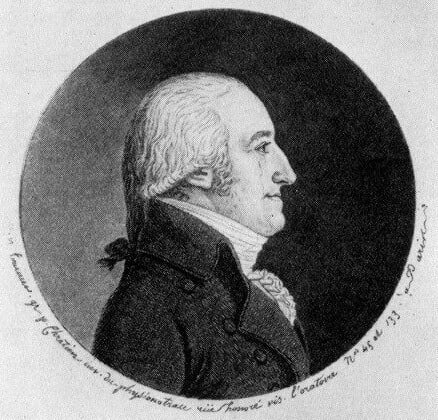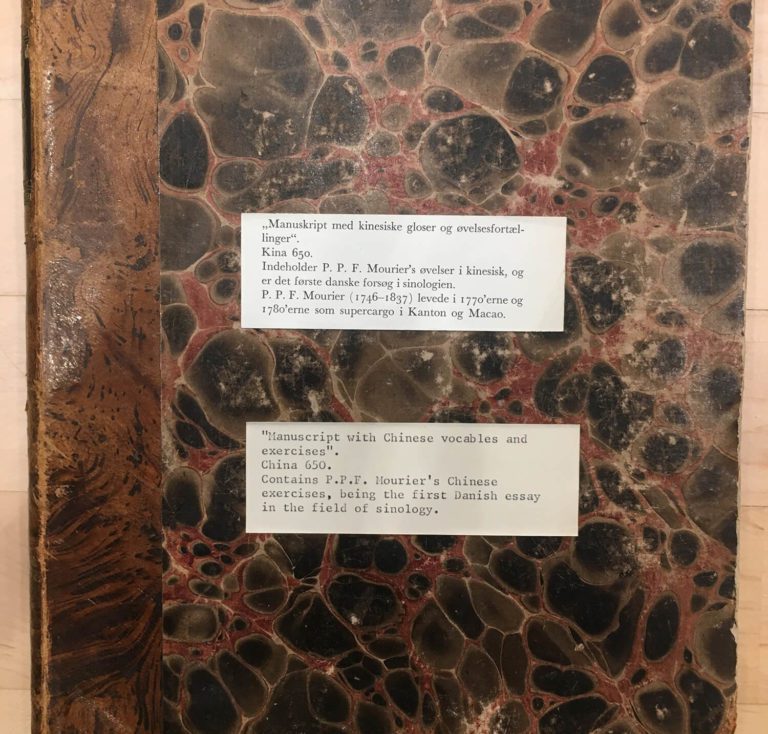 History has a way of influencing the present and this may be why Christian, whose Huguenot ancestors left France for Denmark, is married to a wonderful French woman, Véronique (蔚红). The two met in Hong Kong and moved to Shanghai together in 2003 where their son Victor (黄凯) was born during SARS in a local hospital when few, if any, fully Western couples had given birth in Shanghai. The following year when Nikolaï (黄昊) was born, the hospital experience was already much more international. In 2013 they relocated to Europe to give Victor and Nikolaï some Western roots.
For a while Christian's adventuring was replaced with corporate jobs, but when Victor and Nikolaï became independent (Victor is now studying at the Mahindra UWC in India) Christian went back to adventuring. Christian's family is very supportive of his adventures and for this he is exceedingly grateful.
What is United World Colleges?
UWC is a unique education opportunity for open minded, can-do 16-19 years old students to study the IB at one of 18 boarding schools around the world. Selection is on merit, independent of nationality, sex, creed, race, religion, and ability to pay. Scholarships are provided to students in part or full depending on parents' funding ability. This ensures that all students who attend a UWC are there because they believe in the UWC Mission. The purpose is to bring as much diversity together as possible and then give the students an intense two-year pressure cooker experience, which will change themselves and their outlook on the world for life. As you read this, over 9,500 students from more than 155 countries are studying on one of the UWC campuses.
United World Colleges ("UWC") makes

education

a

force

to

unite

people

,

nations and cultures

for

peace

and a

sustainable future

.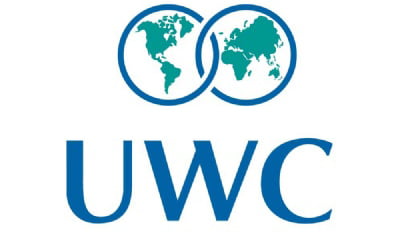 At UWC you can have a student from a refugee camp on a UN passport sharing a dormitory with a future monarch. The diversity, and the focus on the individual independent of background, makes UWC truly unique. The Times Newspaper has likened it to a "Hogwarts for Hippies".
UWC was founded in 1962 at the height of the Cold War as an educational experiment to promote peace and international understanding. The founding fathers include Kurt Hahn (the founder of Outward Bound), who devised the educational content, as well as Air Marshal Sir Lawrence Darvall and Lord Mountbatten, who lent the initiative credibility. For the detailed story about UWC's founding, click here.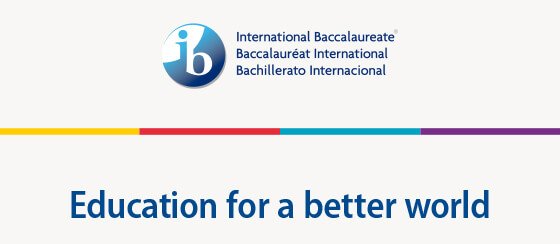 The UWC movement has been instrumental in designing the now world-wide recognised International Baccalaureate ("IB"). The mission and values of UWC are woven into the fabric of the IB, and continue to play a critical role in curriculum innovation through the introduction of syllabi that at the time were pioneering, but have now developed into some of the most popular courses, such as Environmental Systems and Societies and Global Politics.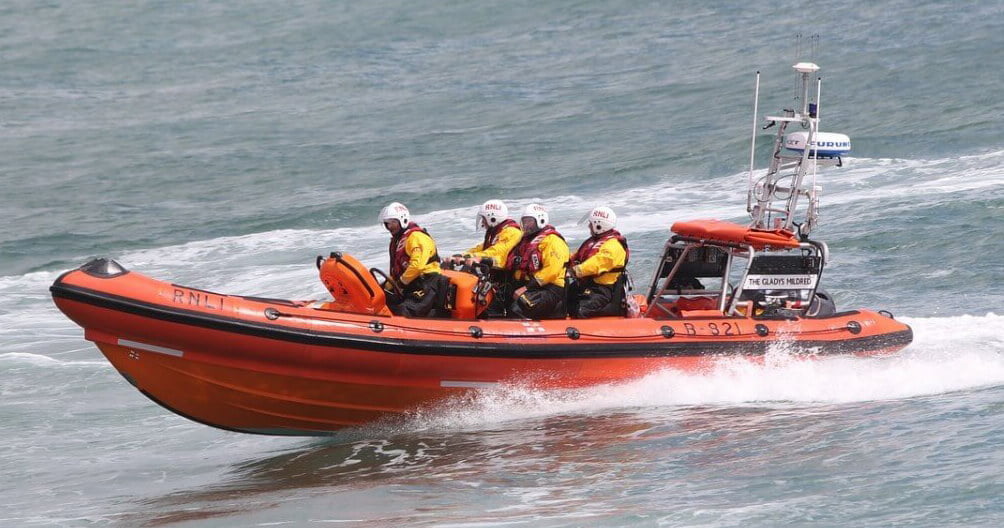 If you think you've got what it takes and you would like to apply to UWC, then you need to find the UWC National Committee in your country. A national Committee consists of ex-students and other supporters and is responsible for selecting, financing and sending students from their country to one of the 18 UWC schools worldwide. You can read more about the application process here.
Go for it – you won't regret it!
The first school, UWC Atlantic or Atlantic College, was opened in Wales in 1962. Singapore was next, with a school in 1971, followed by Canada in 1974 and Swaziland in 1981. So within 19 years of its founding UWC had schools on four continents.  There are now 18 UWC schools around the world, in 18 countries and on 4 continents. The latest school to be added was in Tanzania in 2019. Click on a school below to learn more about it.
Unfortunately, money does not grow on trees. UWC relies heavily on donations from individuals, corporates and governments, who buy into the UWC ideals, in order to ensure that it is the right students and not simply rich students who attend UWC. The key to UWC's success is the ability to select students regardless of their economic means. Without this privilege, large parts of the world and many layers of society would not be able to attend a UWC and UWC would become irrelevant as an educational movement.
Therefore, if you have become inspired by the above and would like to support UWC, either in your country or globally, please make a donation. Any amount is welcome. Raindrops become ponds, which become creeks, that become rivers. Rivers flow into oceans and connect us all globally.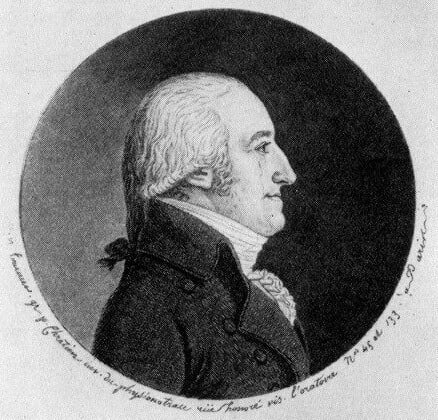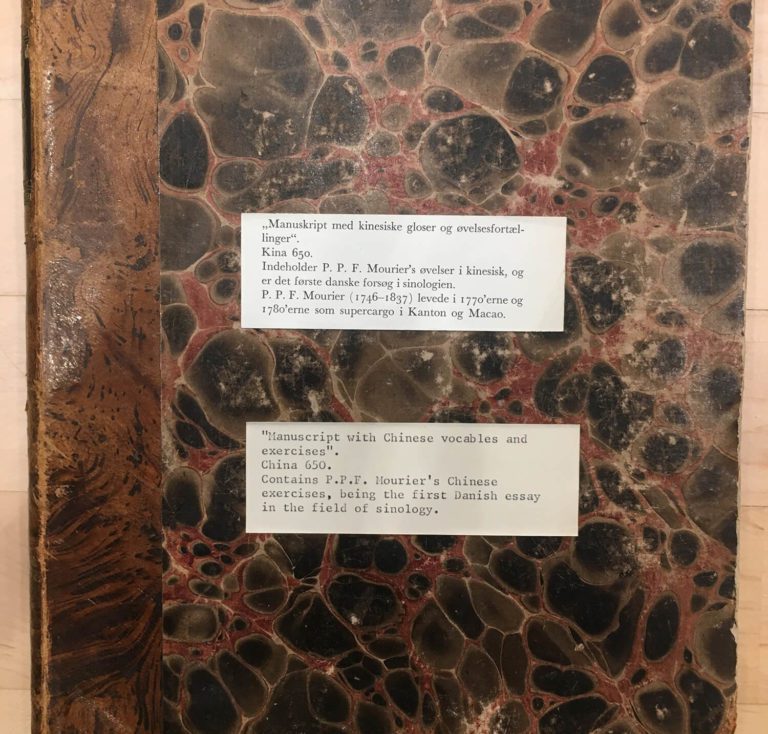 United World Colleges ("UWC") makes

education

a

force

to

unite

people

,

nations and cultures

for

peace

and a

sustainable future

.