This adventure, although small in scope, was big in impact, relying on Sino-Danish cooperation to promote positive climate action at COP27.
After Sun Haibin and Christian became the first individuals from China and Denmark to row across the Atlantic in 2001, they published a book in China with a quote from Wang Shi 王石, fellow adventurer and Chairman of Vanke, on the back cover: 一次对生命之力的感知和阅读。面对生命之舟,前行是我们的选择, which translates as: "Reflections on a unique encounter with the forces of life. Confronted with life's boat [journey], moving forward is our choice".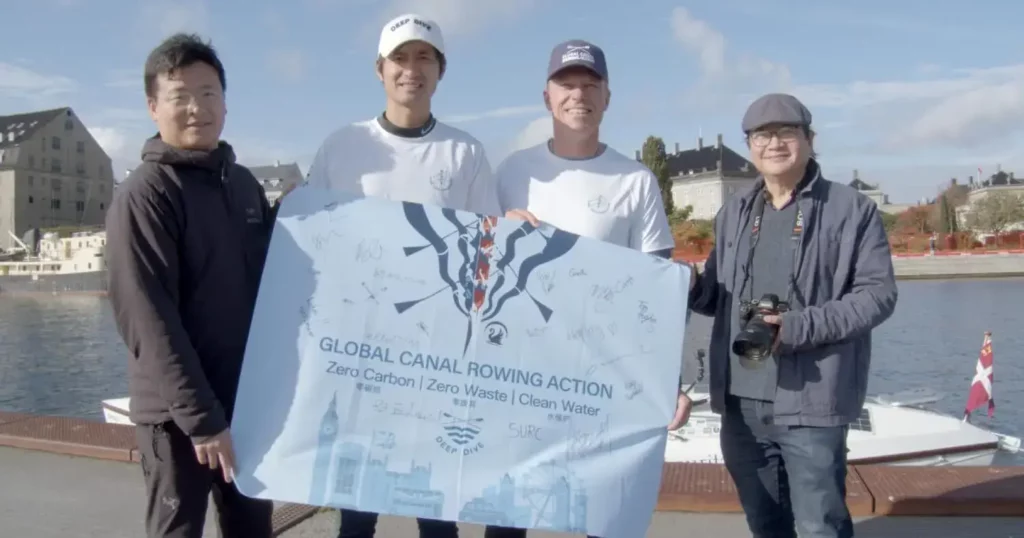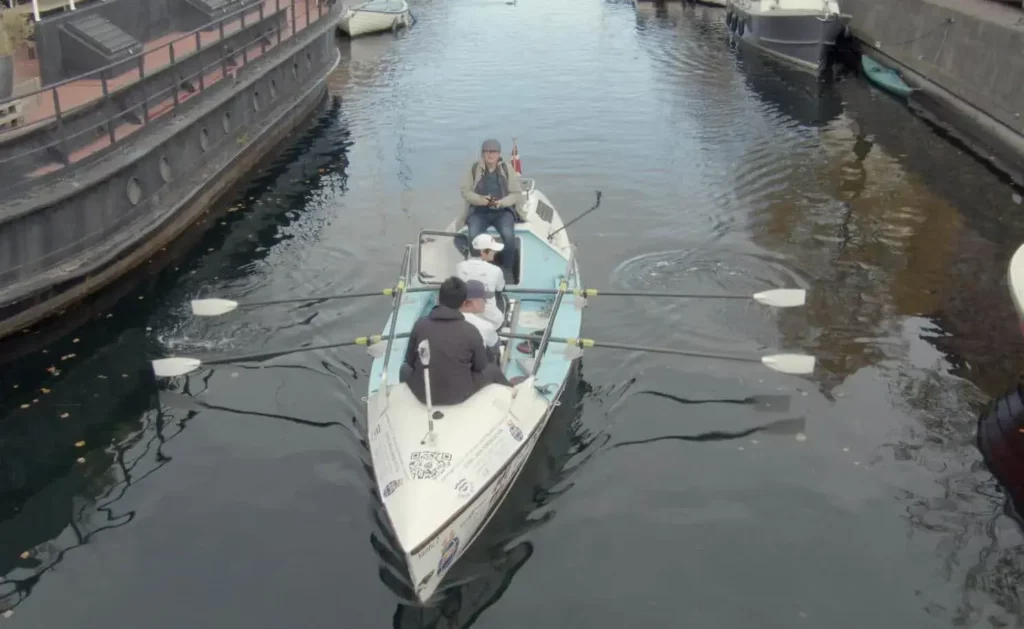 Who could have guessed that 20 years later, at COP26 in Glasgow, Wang Shi would launch his Deep Dive Global Canal Rowing Action initiative, with the goal of rowing 100 canals around the globe to raise awareness about the importance of Zero Carbon, Zero Waste and Clean Water in time for COP27? And what are the chances that he would be rowing the Kiel Canal at the end of June at the same time Lars and Christian started their Row Round Denmark for Clean Seas project and that as a result Wang Shi and Christian would get back in touch?
12 September 2022, using the boat from the row round Denmark trip, Christian rowed the canals of Copenhagen Harbour together with Peng Li 彭立, a representative of Wang Shi, and Zheng Wen 郑文, the Director of the Chinese Cultural Center in Copenhagen. The Copenhagen row will now become one of the 100 canal rows, to be featured at #COP27 in El-Sheikh.
A fitting end to the Row Round Denmark for Clean Seas project, which had originally also been conceptualised to promote Sino-Danish understanding by Christian rowing again with Sun Haibin, but since COVID prevented him from coming to Denmark, thas part of the project was unfulfilled. Until now.